Custom Reach-In Closets in Toronto
Reach-in closets are the perfect storage option for just about any room. They can help you stay organized and make the most of every square inch in your home.
At Organized Lifestylez, we specialize in designing and installing stunning reach-in closets that are customized to fit your needs and tastes.
It doesn't matter how large or small your room is or what kind of features you want. We'll make sure you get a flawlessly designed, easy-to-access storage solution in no time.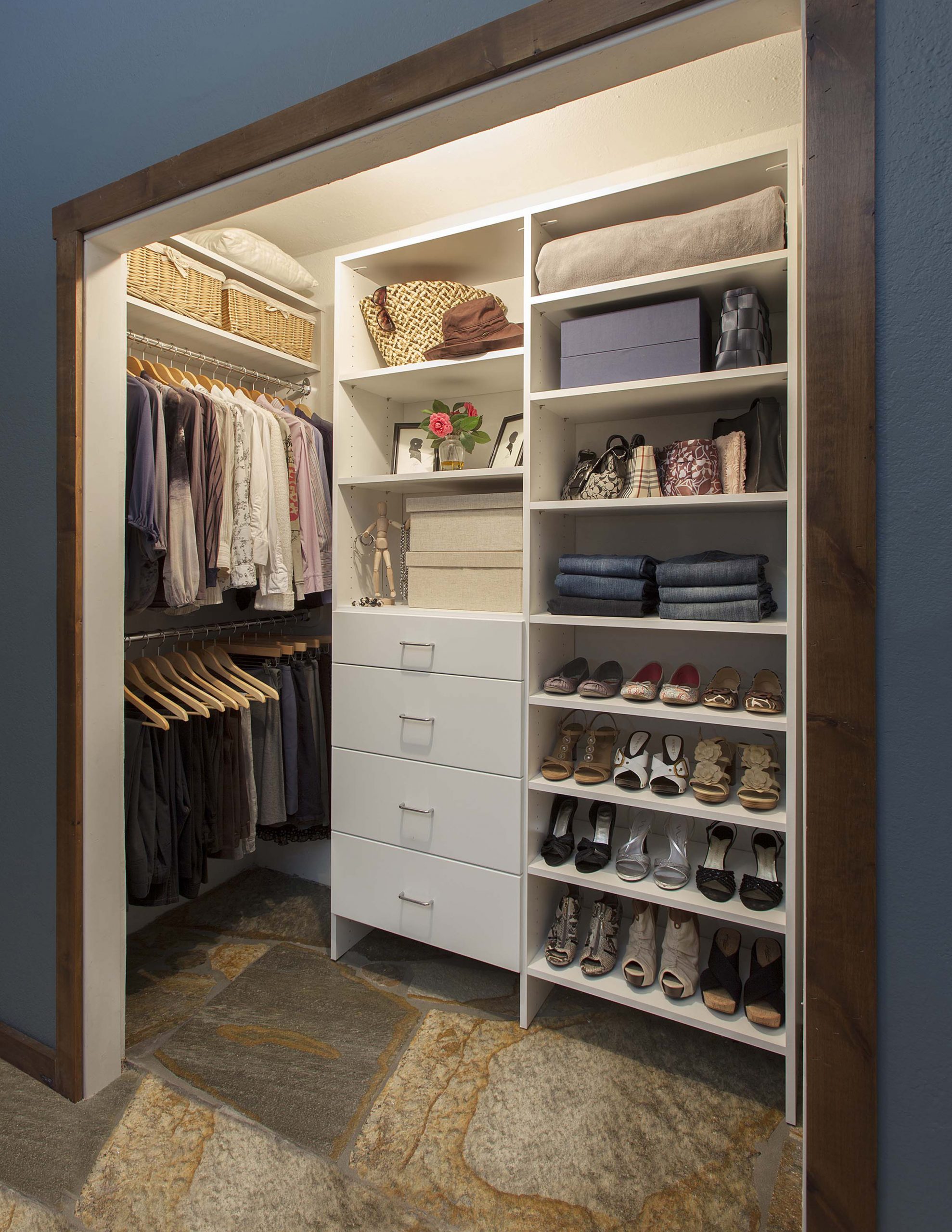 Are Reach-In Closets Worth It?
Short answer? Yes! Reach-in closets are a great investment for just about any home.
Are you still on the fence? Not sure why you should choose this type of closet over a walk-in or another style?
Here are some of the greatest benefits reach-in closets have to offer:
Simple, Minimalistic Style
Sometimes, less is more, especially when you're trying to keep your house in order.
Reach-in closets are perfect for those who prefer a simple, minimalistic style. If you like to have your belongings streamlined and easily accessible, a reach-in closet will give you exactly what you want.
A reach-in closet creates additional storage space and offers a place for you to easily store clothes and other belongings. However, it doesn't give you so much space that you won't know where to put things or lose items because they get shoved to the back by accident.
Easy, Fast Installation
In most cases, it's fairly easy to install a reach-in closet. It doesn't take a lot of time for our contractors to come in and set everything up. This means you get to enjoy the extra storage space and easier organization sooner.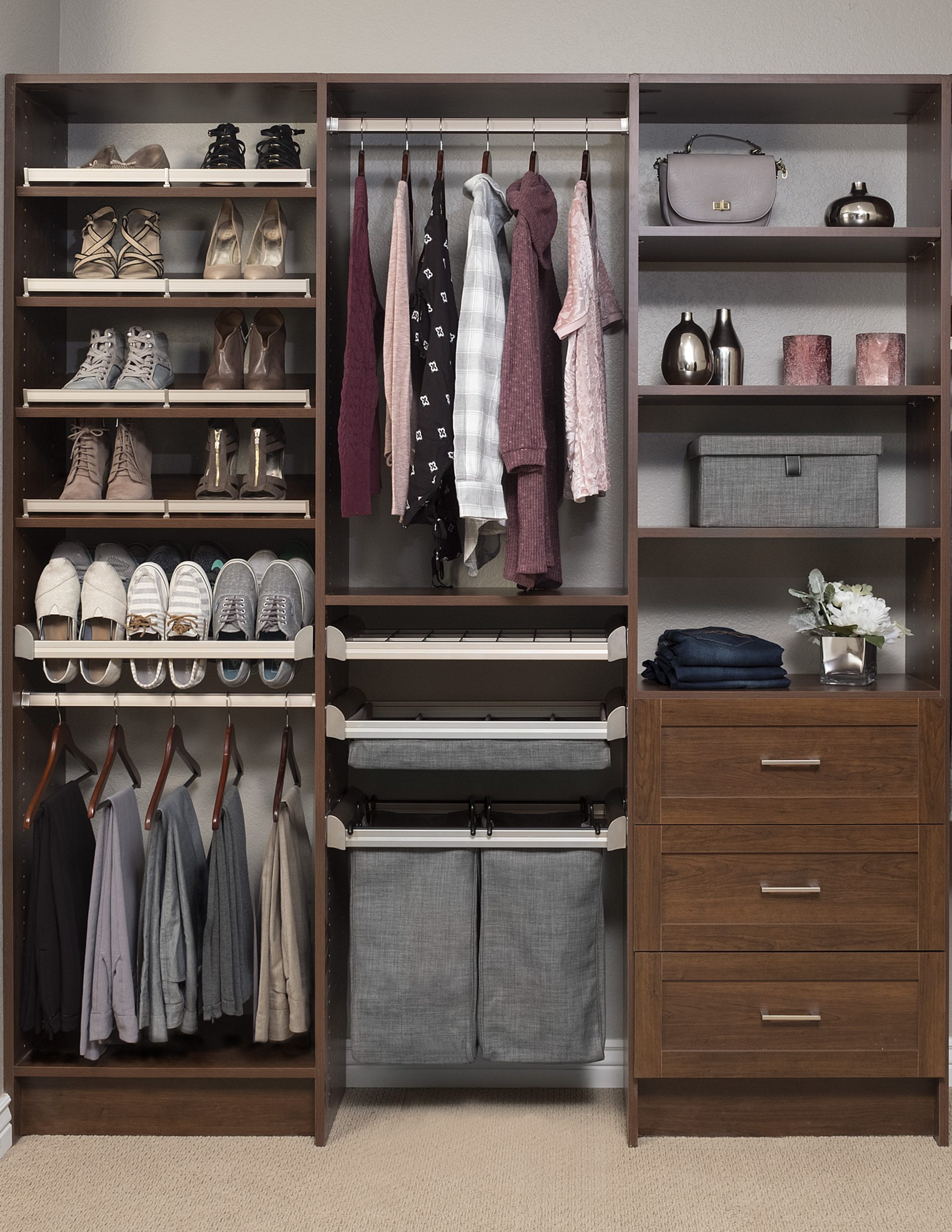 Maximize Square Footage
Sure, you could buy bookshelves, storage cubes, and other organizational furniture pieces to help you keep your home organized. However, these items can take up a lot of floor space. As a result, they can make your home feel cluttered or cramped.
When you choose a reach-in closet instead, you're able to maximize the square footage in your home. This way, you don't lose precious space, but you still get to reap the benefits of extra storage and better organization.
Increase Home Value
Adding a reach-in closet can increase your home value, too. When people are touring and shopping for homes, one of their top priorities, in most cases, is storage space.
The more options for storage there is, the more likely they are to put in a great offer and increase your chances of selling your home sooner.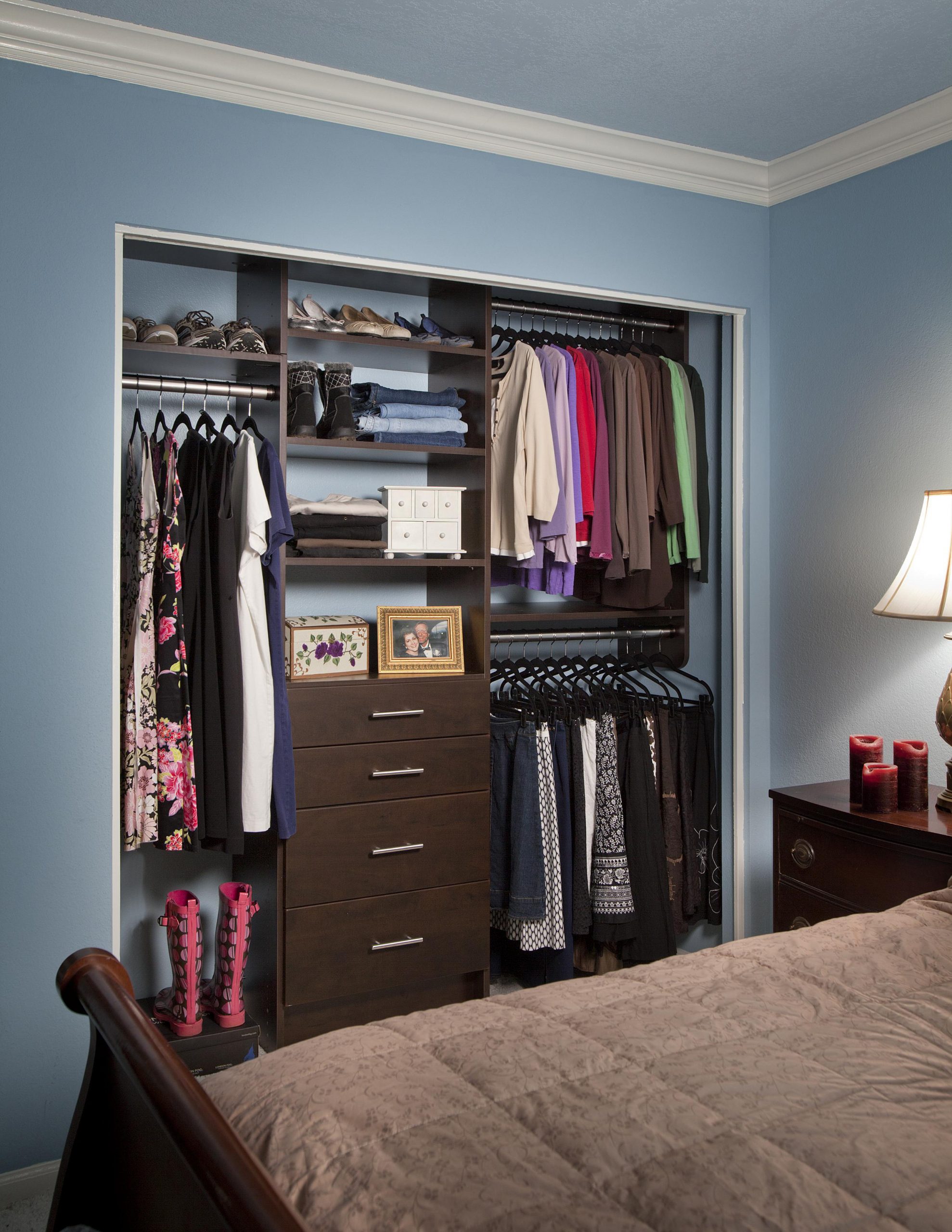 Where Should You Install a Reach-In Closet?
Another great thing about reach-in closets is that you can incorporate them into a variety of rooms throughout your home.
The master bedroom is an obvious choice, but they also work in other bedrooms. They're a particularly good fit for smaller rooms in which a walk-in closet wouldn't be practical.
You can also install a reach-in closet in your home office or add one to your hallway or mudroom to create additional storage space. If there's anywhere in your house that could use a little extra room for organization, a reach-in closet is an excellent, long-lasting option to consider.
ABOUT ORGANIZED LIFESTYLEZ
At Organized Lifestylez, we're far more than a run of the mill reach-in closet company. We pride ourselves on providing sophisticated, customized organizational solutions for every room, from the bedroom to the garage. Our team is here to turn your house into a home and help you make the most of your space.
OUR DESIGN ETHOS
Our Organized Lifestylez team abides by a simple design ethos.
Our goal is to provide lasting solutions to all of our clients, no matter how large or small their space may be. We're here to help you rethink your closets and balance their utilitarian functions with stylish, luxurious designs.
All of our materials are 100% Canadian-made. We believe in quality in everything we use and do. When you work with us, you can feel confident that you're getting the very best reach-in closet Toronto has to offer.
OUR CUSTOM REACH-IN CLOSET DESIGNS
How do we create such high-quality reach-in closets? How does our approach differ from our competitors'?
We've worked hard to perfect our process, and we can't wait to partner with you to design the closet of your dreams.
When we work with new clients, we start with a free consultation. During this virtual or in-person meeting, we'll discuss your needs and goals. From here, we'll share our different design styles and finishes to help you find a combination that is a perfect fit for your home.
No detail is too small for us. From shelving to reach-in closet organizers, we're happy to spend as much time as it takes to ensure your new closet works for you.
OUR INSTALLATION POLICY
Once we've finalized the design for your reach-in closet (with your approval, of course), the next step is to install it in your home. This might seem overwhelming at first, but we're well-equipped to do all the heavy lifting for you.
Our team is made up of licensed contractors who have years of closet installation experience under their belts. We'll communicate with you to set up an installation time, then our crew will
come to your home and get to work.
They'll make sure the process is as swift and seamless as possible. In just one day, we'll have everything finished so you can start hanging up your clothes and enjoying your gorgeous new closet as soon as possible.
BUILD THE REACH-IN CLOSET OF YOUR DREAMS
Are you ready to create your dream closet? At Organized Lifestylez, we'll help you design and install the perfect reach-in closet for your home.
We're currently serving customers in Toronto, North York, Oakville, Markham, and Mississauga, as well as other cities in the Greater Toronto Area.
Reach out today to schedule a free consultation or call us at 416-997-7951. Don't forget, for extra safety and convenience, we're also offering virtual consultations!