Custom Garage Cabinets in Toronto
Custom Garage Storage Cabinets in Toronto
How would you describe the current state of your garage? Is it full of clutter, from boxes of holiday decorations to old tools that you haven't used in years?
If you feel frustrated and overwhelmed every time you open your garage door, it might be time to invest in some custom garage storage cabinets.
At Organized Lifestylez, we work with homeowners throughout the Greater Toronto Area to create custom cabinets and storage solutions that help you stay organized, find what you need, and get more out of your garage.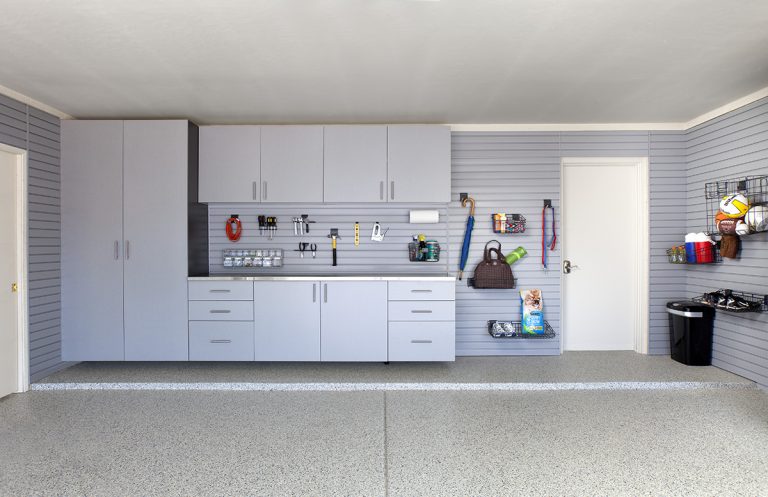 Why Choose Custom Garage Storage Solutions?
We understand that everyone has unique goals when it comes to garage storage. It's an extension of your home, and it should be customized to meet your needs.
This is why we don't limit you with cookie-cutter solutions.
Every home has a differently shaped and sized garage, as well as different types of storage requirements. We wouldn't feel right just offering one or two cabinet options for you to choose from.
To help you find the perfect storage solution for your garage, Organized Lifestylez offers 10 unique finishes, as well as 5 different design styles for your cabinets. You can combine these finishes and styles in a variety of ways to create the best fit for your garage.
Work with us and we'll transform your garage into a livable, usable space in your home.
When we're finished, long gone will be the days when it was just a catch-all storage area for everything in your home that didn't have its own place before. You might even be able to fit your cars in there again!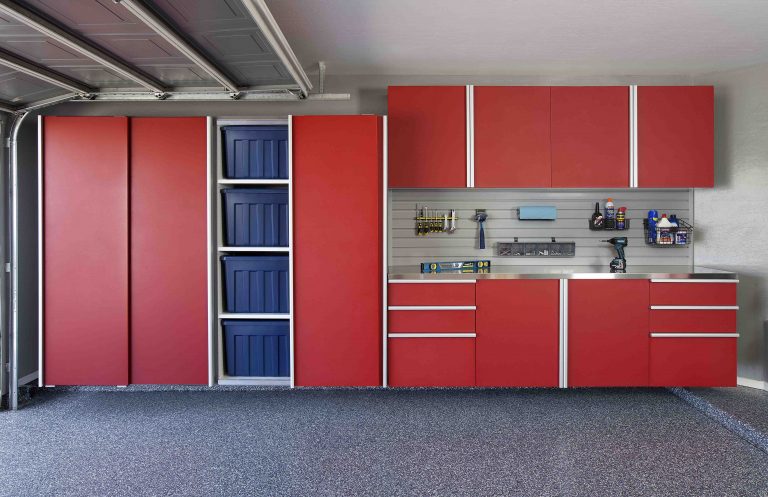 Garage Cabinets Designed to Fit Your Toronto Garage Space and Budget
We offer a variety of garage cabinet options to help you customize your space and make it work for you and your family's needs.
Not only are our garage storage cabinets custom-designed for your space, but they're also cost-effective.
We want our clients to experience the luxury of customized cabinets, but we also don't want to drain their bank accounts. We'll work with you to find solutions that align with your budget and meet your storage needs.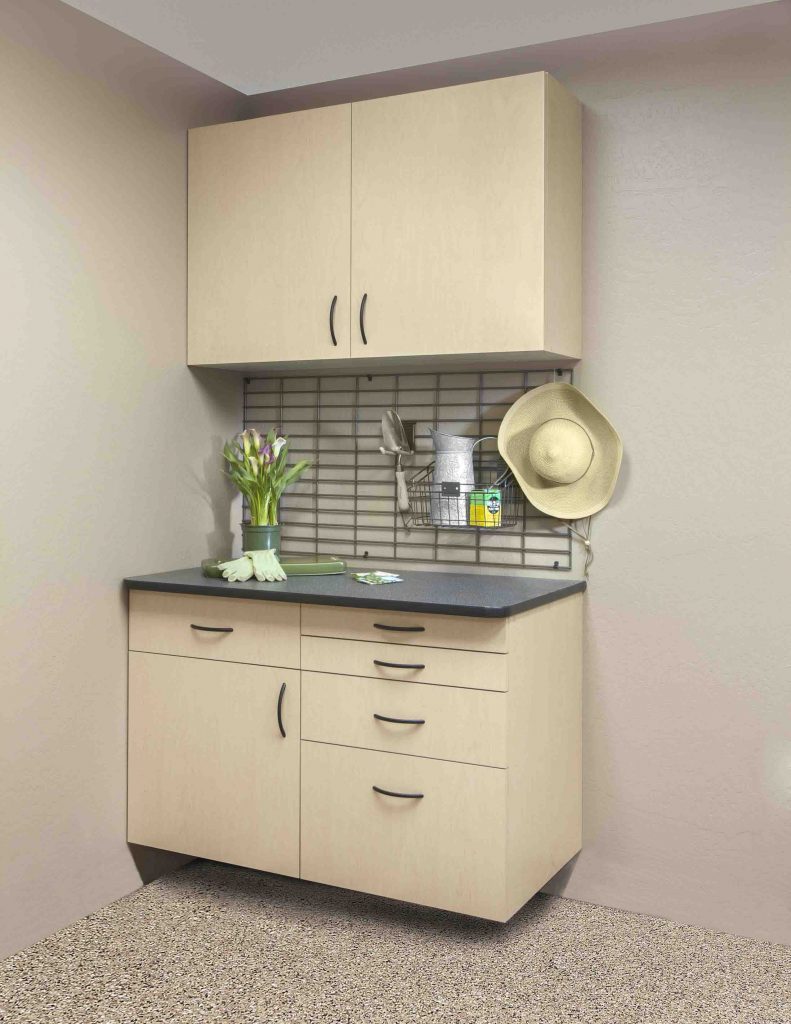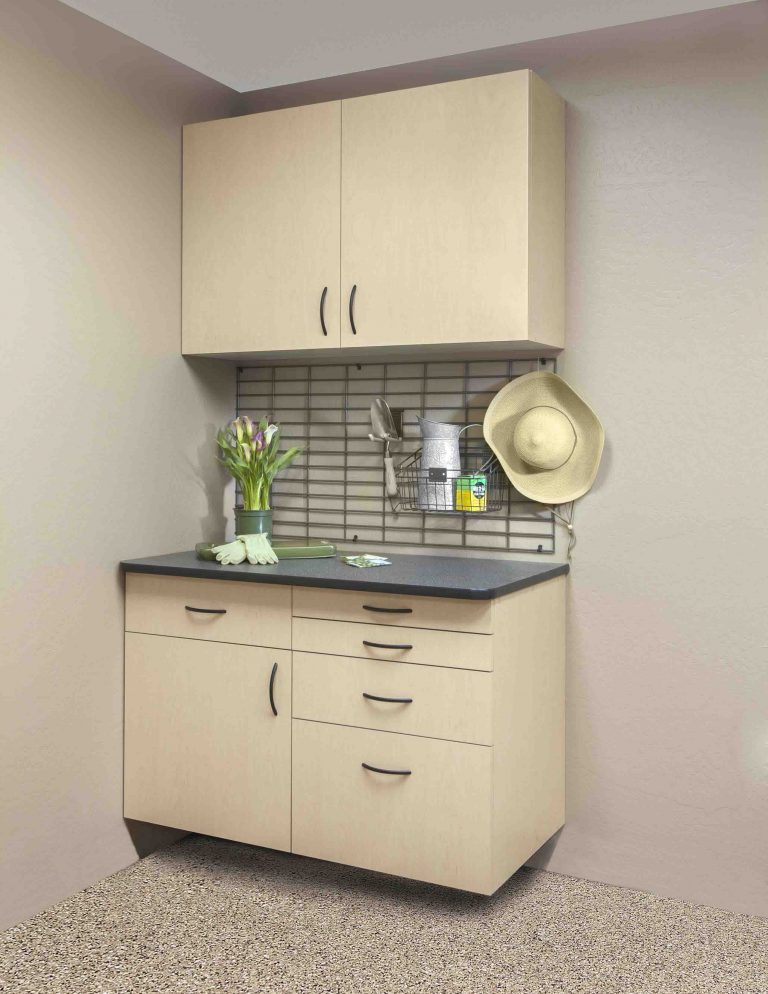 Key Garage Cabinet Features
No matter what kind of finish or design style you choose for your garage cabinets, all of our storage solutions boast unique features that make them stand out and help you maximize your garage space.
Some key design features you'll get to enjoy include:
Deep cabinets that provide plenty of space for everything you own, from sports equipment to holiday decor

Durable drawers that hold and organize small items, including tools, nails, screws, small tools, and more

Bins, baskets, and custom shelves for optimal organization
If you're struggling with specific organizational issues in your garage, we can also help you to create a solution to overcome them.
There's no problem that's too big or too small for us, and we're happy to work with you to solve every challenge that's preventing you from keeping your garage as neat and organized as you'd like.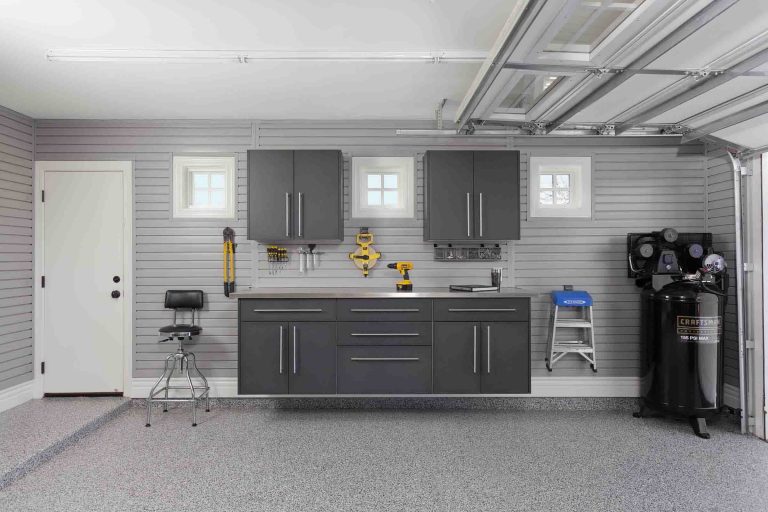 Custom Garage Design for Your Place in Toronto
When it comes to garage storage, garage cabinets are going to give you the most bang for your buck. They're the perfect solution for storing items of all sizes and keeping them out of sight until you need them.
We understand that cabinets aren't the only option for storing your belongings, though. That's why we offer help designing and installing additional garage storage solutions, including the following:
Garage Shelving
For items that don't fit nicely into a cabinet, as well as objects that you want more visible and readily accessible, garage shelving is a great choice. We can help you design and install customized shelves that fit in your garage and give you more space to work with.
Garage Slat Wall Racking Systems
We also offer garage slat wall racking systems, which are perfect for safely storing tools, sports equipment, hobby equipment, and more. These systems are excellent for homeowners who have unique items that they want to keep on display and ready to grab at all times.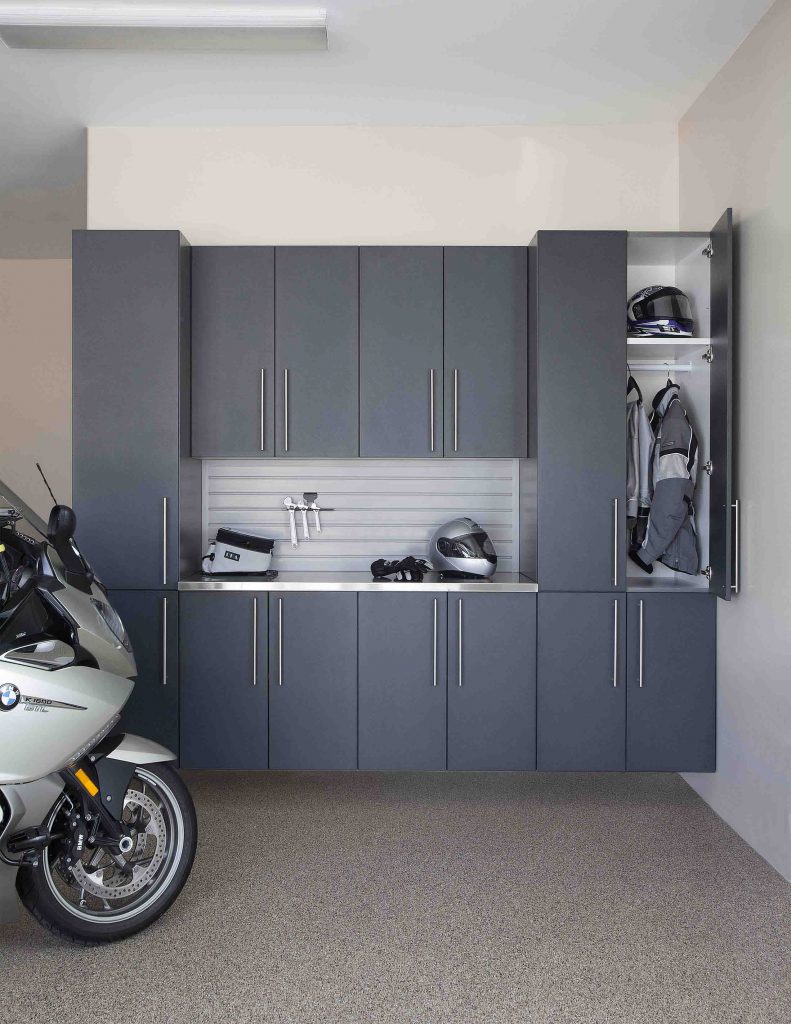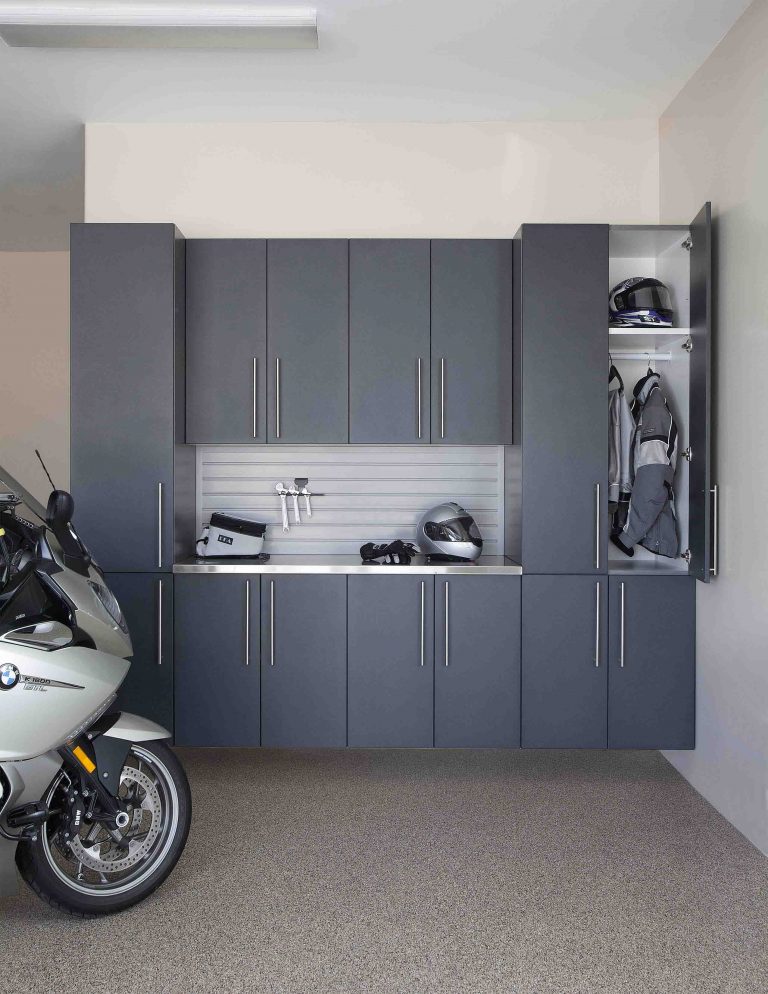 Our Custom Garage Storage Ideas Come to Life
Not sure what you want for your custom garage cabinets?
We're happy to help you come up with ideas that work for your space, so you can spend more time with your loved ones.
If you need inspiration, take a look at our portfolio to see some of the best custom entertainment units in Toronto has to offer.
ABOUT ORGANIZED LIFESTYLEZ
At Organized Lifestylez, we partner with our customers to create attractive, high-quality, custom organization solutions for every room in their home.
From custom home offices to mudroom wardrobes, we can help you organize any room and make the most of your space.
OUR DESIGN PROCESS
At Organized Lifestylez, we pride ourselves on providing a home organization solution for every room, from the master bedroom to the garage. 
Our garage cabinet design process starts with a free consultation, which can take place in person or virtually. This consultation gives us a chance to evaluate your space and learn about your goals and vision.
After the consultation, we'll get to work designing your garage cabinets and creating a 3D plan to help you visualize what they'll look like after they're installed.
Don't worry, you always get final design approval. We're happy to make as many changes as you'd like before finalizing your order.
OUR INSTALLATION PROCESS FOR GARAGE WALL CABINETS
After you've approved our garage cabinet designs, the next step is to schedule an installation date so we can set them up in your home.
We'll accommodate your schedule and collaborate with you to find a date that works with your schedule. Then, our licensed contractors (we only employ highly skilled, experienced, and vetted professionals) will arrive and do all the heavy lifting, literally.
We know what it takes to get your cabinets installed and ready for you to enjoy right away. We respect your time and move fast, but we'll also do our due diligence to ensure the cabinets are properly installed.  
start putting your mudroom closet to the test right away.
Get Custom Cabinets for the Garage Today
Are you ready to get custom garage cabinets? Is it time to declutter your garage and establish a dedicated storage space for your belongings?
If you want to design and install the best custom garage wall cabinets, we're here for you at Organized Lifestylez. We design and install garage cabinets for homeowners located throughout the Greater Toronto Area, from Toronto and Markham to North York, Oakville, and Mississauga. 
Get in touch today to set up a free online or in-person consultation.