Custom Cabinet Company in Toronto
You need storage, but you want it to fit in with your home's decor and look the part. You need more organization in your home, however, you don't want to fill your house with more wardrobes and dressers. Whether it's built-in cabinets with doors and drawers or something completely different, we know how to build you storage systems that bring much-needed organization to your life.
Keep your things organized while providing an upgraded aesthetic over regular furniture and cabinetry. Unsure what you want? Get in touch with our design consultants to create built-in cabinets for any room in your home to suit you and your family's lifestyle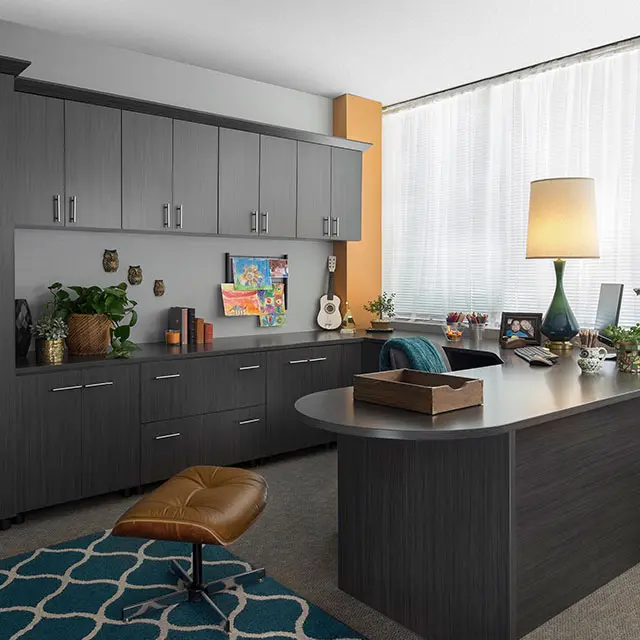 Built-In Cabinets for Every Room
Every room in your home comes with unique storage needs. You may need to store books, technology, clothing, or even wine or crafts. At Organized Lifestylez, we help families organize their space with design in mind. We can install our built-in cabinets and shelving in each of our 10 finishes with 5 different design styles. Some of the rooms we love to build:
– Built-in Cabinets for the Bedroom
– Custom Built-in Cabinets around Fireplaces
– Custom Built In Cabinet Entertainment Centres
– Mudrooms
– Home Office Cabinets
– Wine Rooms
– Libraries
– & More!
Contact us now to schedule a free design consultation.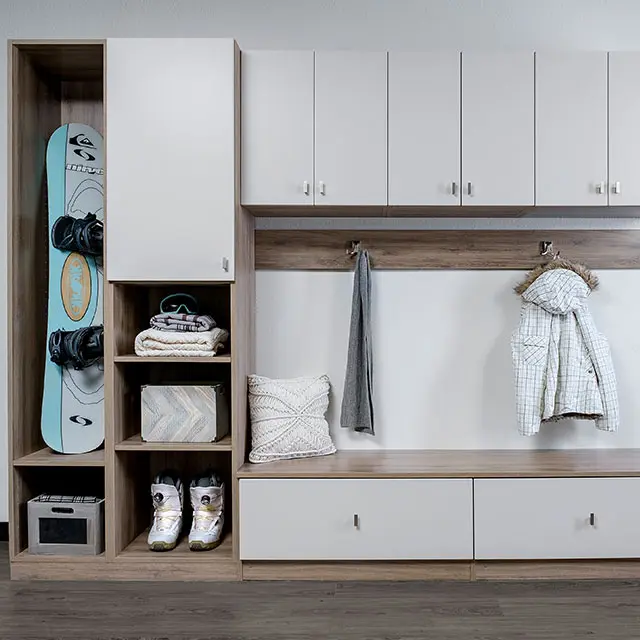 Custom Built-in Wall Units / Cabinets in Toronto
Looking for a built-in wall unit for your foyer to create a mudroom or perhaps additional pantry storage for your extended kitchen? Our unique storage solutions for your home will create the exact custom cabinetry and shelving that you need to match exactly what you are looking for. Add some storage and declutter around your television with a built-in media room to bring a more minimal look to your home and match the rest of the design style in your living room. Are you a collector looking to show off your favorite collectibles and keepsakes? Show off your collection with pride with custom hardware that will create conversation.
Our team of dedicated and creative design consultants are ready to help you build your custom build-in cabinets for your specific needs and decor. Ready to serve in Toronto, Oakville, North York, Mississauga and the entire GTA (Greater Toronto Area), request access to our 3D Solutions Finder by contacting us now.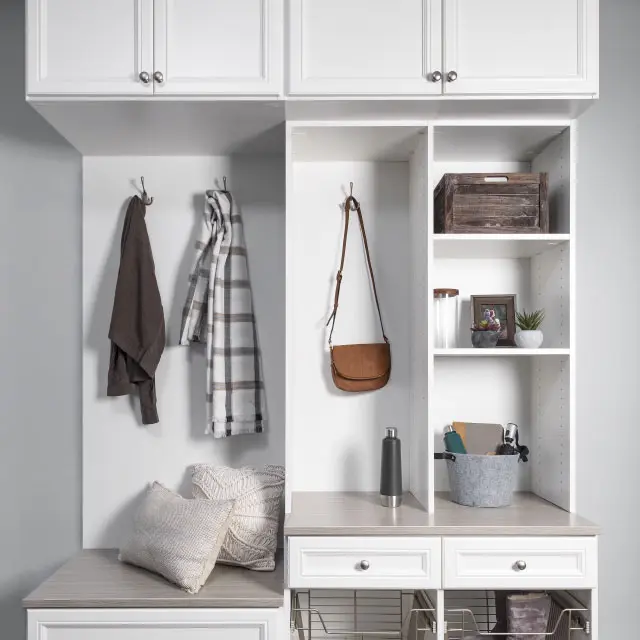 Custom Cabinet Solutions Especially for You.
Custom Mantle Pieces around Fireplace? Check.

Custom Built in Bookshelves? You got it.

Let us bring lasting organization into your home with the highest standard of design, build, and customer care possible. If you don't know what you want, speak to our team now at 416-997-7951 for a free creative consultation for your room.

Our built-in and custom wall units will increase the value of your home while giving your family the comfort and stress-reducing balance of a well-organized home. We tailor our services to your needs and are happy to provide all of our customers with 100% custom solutions.
Ready to get started? Contact us now by clicking below!