Custom Laundry Storage in Toronto
Custom Laundry Room Closets & Cabinets in Toronto
Could your laundry room use a makeover? Is it crowded and messy, no matter how hard you try to keep things neat and tidy?
If laundry room organization is a challenge for you, the problem might be a lack of storage space.
At Organized Lifestylez, we specialize in custom laundry room cabinets and closets to help you enhance your space, keep things in order, and feel more at ease whenever you're washing or drying your clothes.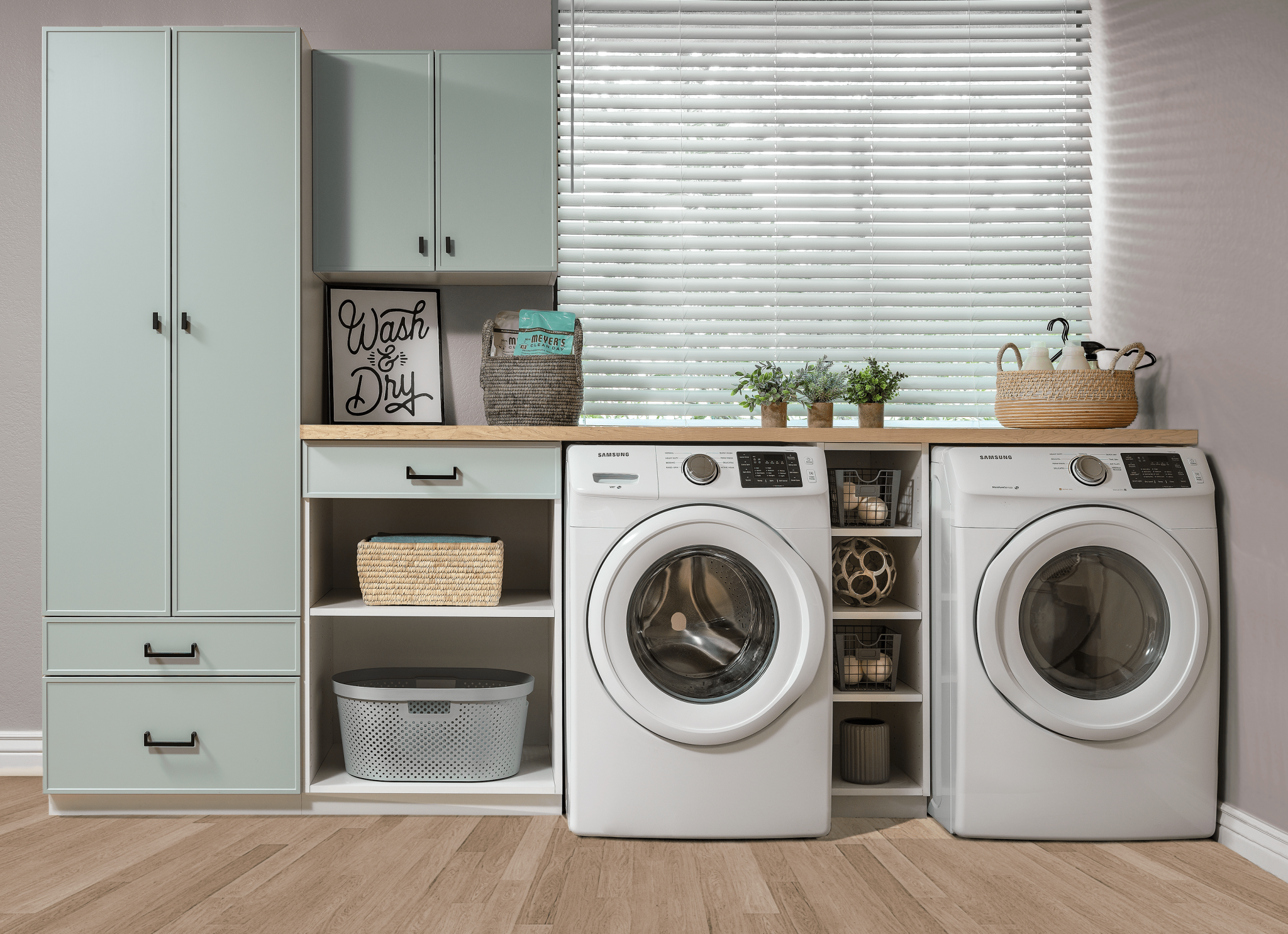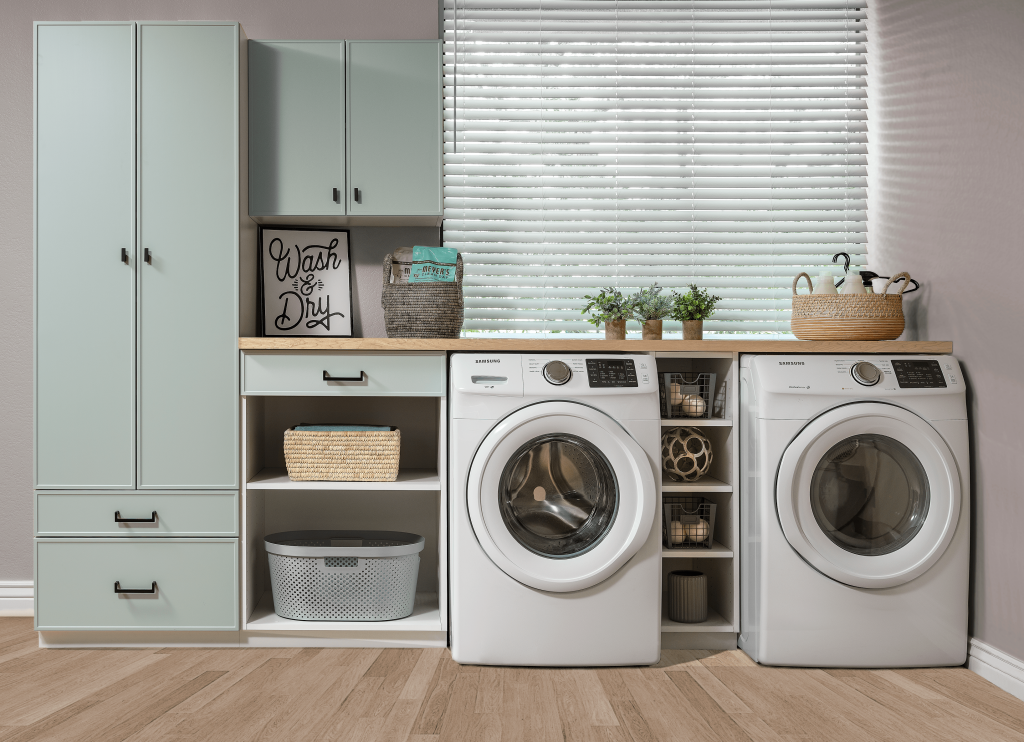 Why Do You Need Laundry Room Storage?
The following are some specific benefits that upgraded laundry room storage can provide:
A place to store cleaning supplies, including those that you don't want children or pets to access (such as bleach or detergent)

A place to hold dirty laundry and keep it separate from the clean laundry

A place to hang and dry delicate laundry

A place to fold and iron clean laundry
Levelling up your laundry room storage ensures that everything has a dedicated place. It keeps your belongings organized and prevents dirty laundry from sullying your clean clothing or linens.
Customized storage also reduces stress. It minimizes that feeling of overwhelm we've all experienced when we're trying to find a particular item but it's buried under a pile of dirty clothes or towels.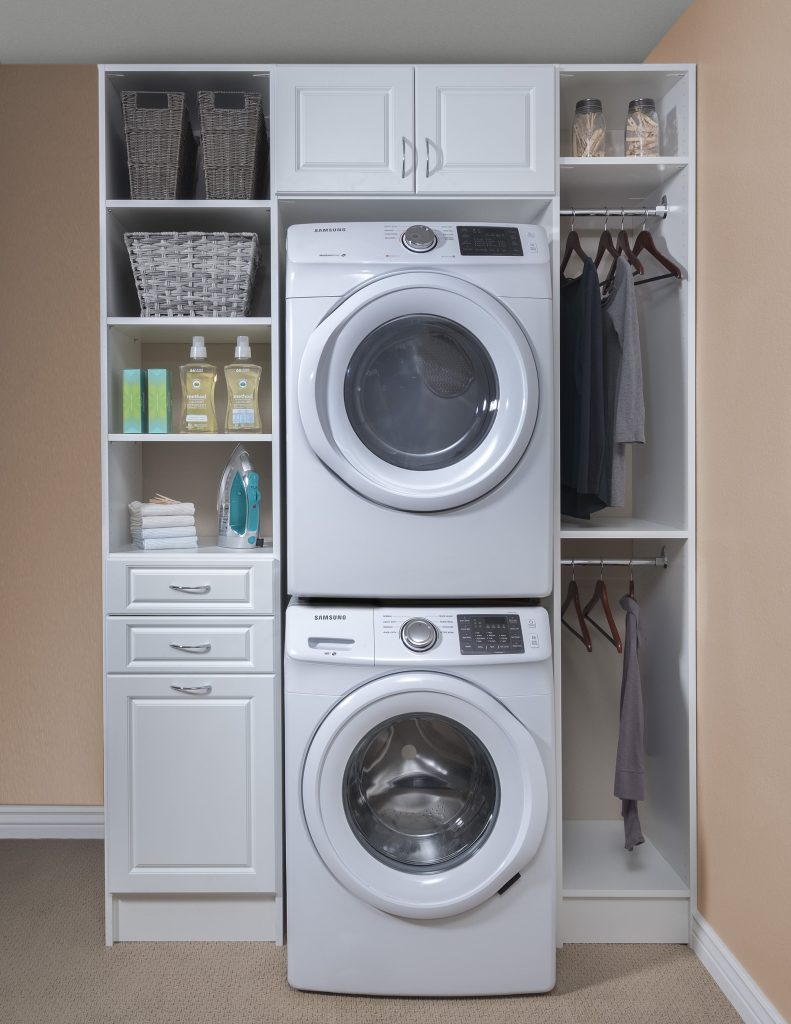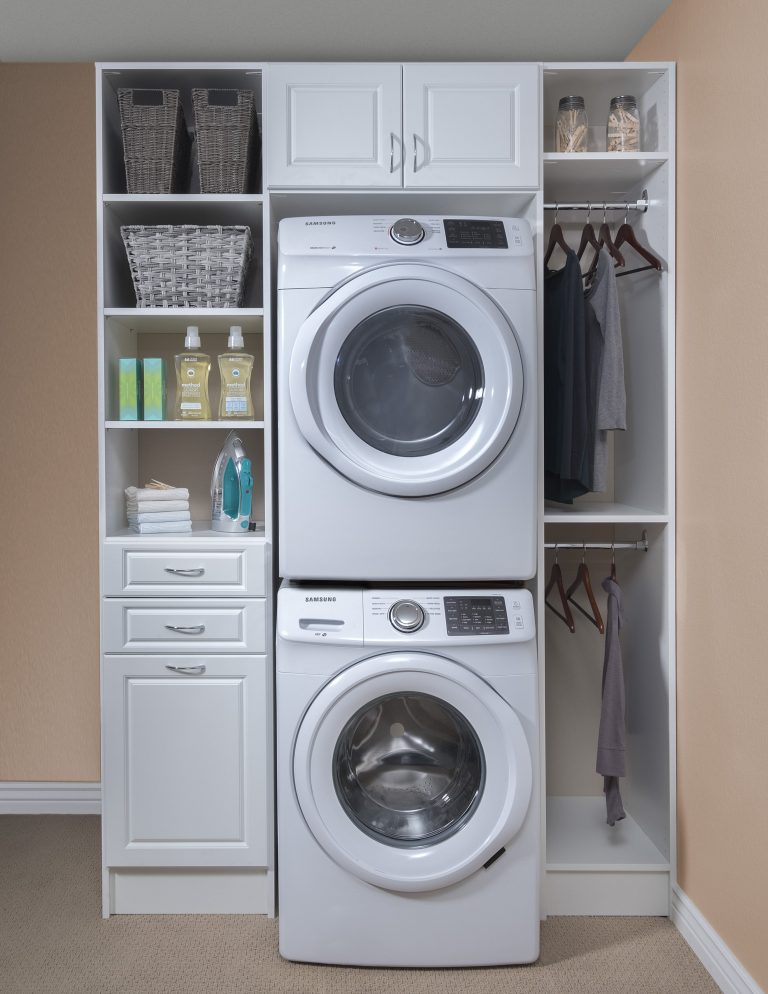 Popular Laundry Room Storage Options in Toronto
Laundry Room Shelving
 One of the easiest ways to enhance a small laundry room and improve organization is to install high-quality, custom shelves.
Shelving provides a dedicated place for laundry items (detergent, dryer sheets, fabric softener, etc.). That way, you don't have to balance them on top of the washing machine or stash them on the floor and hope they don't get kicked over.
At Organized Lifestylez, we work with you to design high-quality, attractive shelves that enhance your laundry room, align with your current aesthetic, and help you to maximize the space available, no matter how limited it may be.
Laundry Room Cabinets
Do you have a little more space to spare in your laundry room? Consider adding some cabinets. 
Cabinets allow extra storage space and give you more places to stash things, including items that you don't want everyone to see as soon as they walk into the room.
Organized Lifestylez offers custom cabinets that are specially designed for your laundry room. We want to add to your space, not take away from it or make it feel crowded.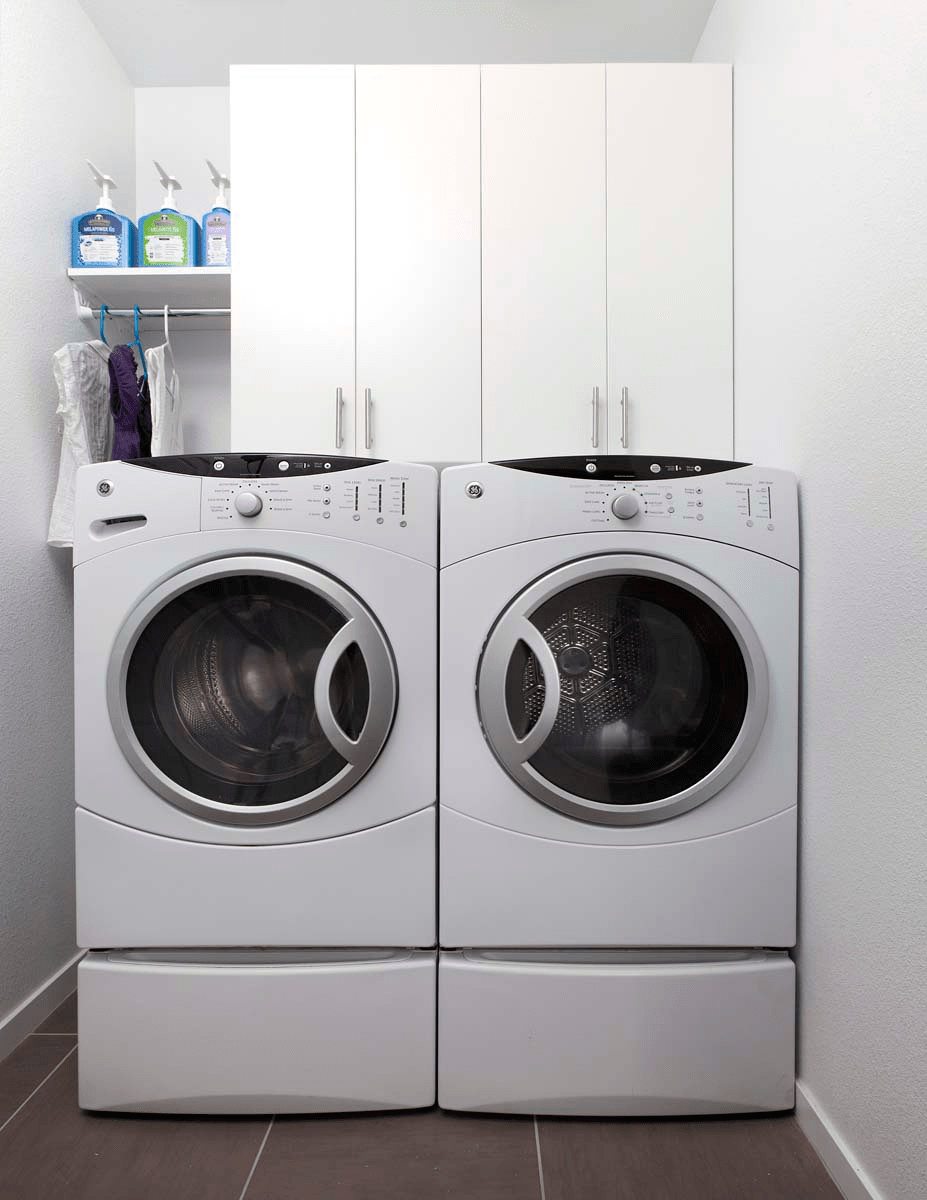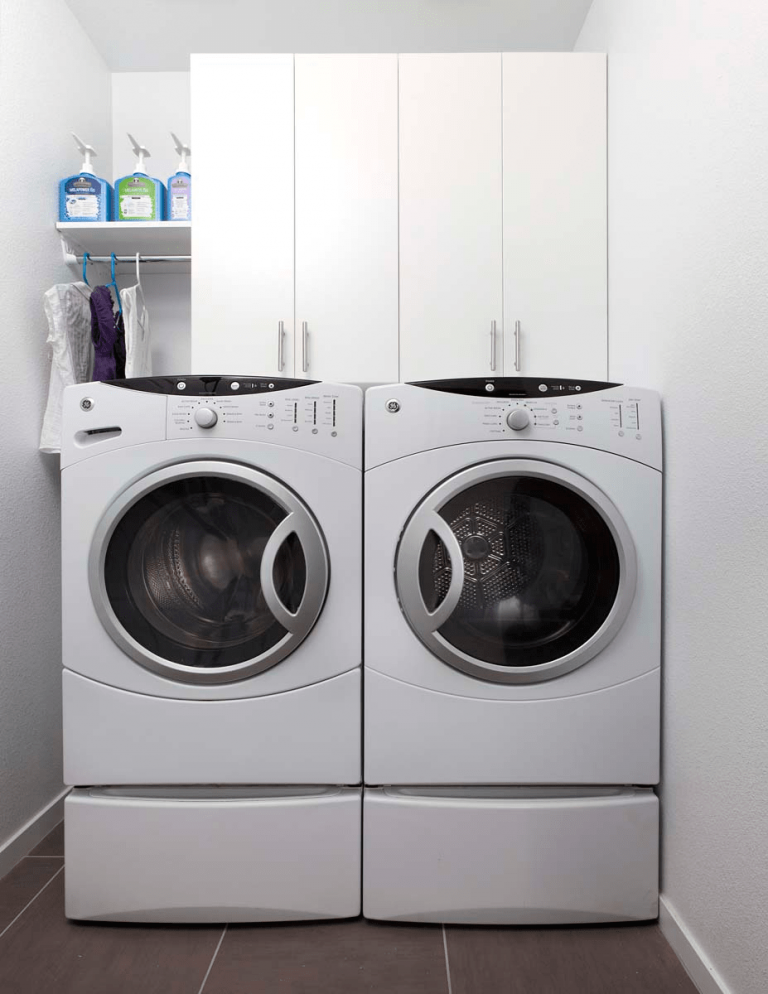 Laundry Room Closets
A dedicated laundry room closet can also spruce up your home and help you keep your laundry room even more organized.
With a full laundry room closet, you'll have plenty of space to store laundry supplies, as well as other cleaning products. You can also customize the drawers and shelves so that the closet is designed for your unique needs.
Laundry Room Storage Accessories
We can also add extra accessories to your closet or cabinet to improve your laundry experience.
For example, we can include a drop-down ironing board so that you have a place to iron and fold your clean laundry before putting it away. We can also add elevated racks for larger cleaning items, such as mops and brooms, that you store in your laundry room.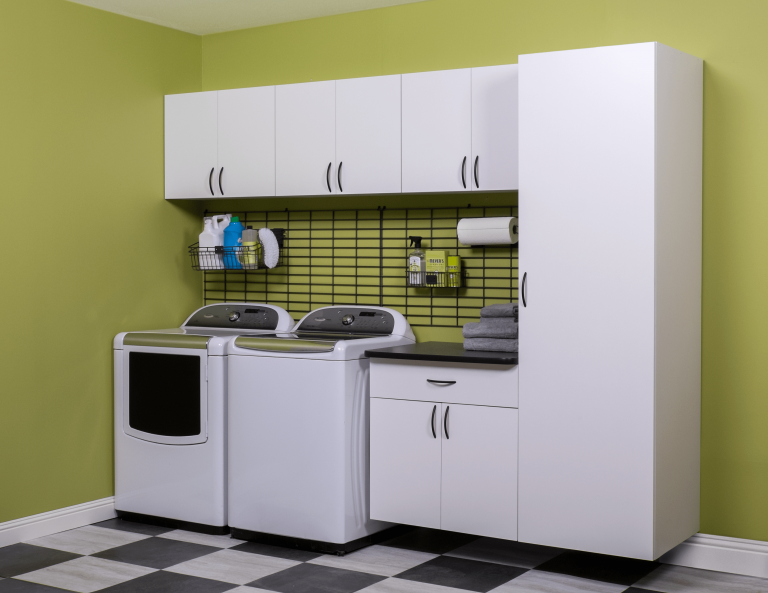 Our Custom Laundry Rooms Ideas Come to Life
Not sure what you want for your custom laundry rooms?
We're happy to help you come up with ideas that work for your space, so you can spend more time with your loved ones.
If you need inspiration, take a look at our portfolio to see some of the best custom entertainment units in Toronto has to offer.
ABOUT ORGANIZED LIFESTYLEZ
From the walk-in closet in the master bedroom to the laundry room closet or cabinets, our team at Organized Lifestylez helps you to maximize organization in every part of your home.
We want every customer, regardless of their home's size, to enjoy the sense of peace that additional storage and better organization can provide.
Our design ethos is simple and streamlined. We never cut corners, and we use only high-quality, 100% Canadian-made materials. We'll always go above and beyond, too, to ensure you get a beautiful and functional custom closet for your laundry room.
HOW WE DESIGN CUSTOM CABINETS FOR THE LAUNDRY ROOM
Not sure what to expect when you partner with us for your laundry closet design?
We kick things off with a free consultation. This can take place in-person or virtually. During our consultation, we'll assess your laundry room, learn about your goals and ideas, and start making a plan for the closet or cabinets.
After the consultation, we'll get to work designing your laundry room storage solutions. We'll even create a 3D plan to help you clearly see how your laundry room will look once we've finished working on it.
You always get the final say on your laundry room closet design. If you're not happy with the plan, we'll listen to your feedback and apply it until you get a design that works well for you, your family, and your lifestyle.
OUR INSTALLATION PROCESS
When you're satisfied with our laundry room designs, our next step is to schedule an installation date. We'll contact you right away to schedule an installation date and time that works for you.
We pride ourselves on offering a streamlined, efficient installation process. Most of the time, we get the job done within one day, so you can start utilizing your new laundry room closet or cabinet right away.
Our team may work quickly, but we always provide quality work. We only employ experienced contractors who are well-versed in closet and cabinet installation.
When you work with us, you can always feel confident that your closet or cabinet will be installed properly the first time around.
Ready for Custom Laundry Design for Your Place in Toronto?
Are you ready to design your custom laundry room closet or cabinet? We can't wait to work with you at Organized Lifestylez.
We serve customers throughout the Greater Toronto Area, from Toronto and Mississauga to North York, Oakville, and Markham.
Contact us today to schedule your free consultation, which can take place virtually or in person.